I've never heard of this furoshiki Japanese eco-friendly gift wrapping technique. I'd love to get some pretty fabric and try some of the techniques :) These fabrics are as pretty as paper!!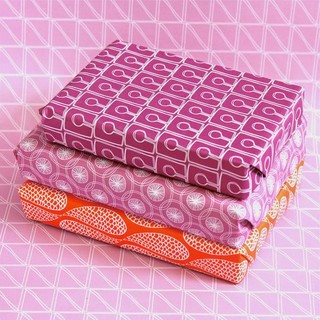 Their sizes are:
Small: 18.7" x 18.7"
Medium: 26.5" x
26.5"
Large: 35.5" x 35.5"
x-large: 46.02" x 46.02"
Here's the
furoshiki.com link and here's another cool Canadian chick Furochic who has some great concepts that you may want to check out.
Furochic's mission:
To replace disposable paper gift wrap and bags, to be reused over and over again and to make gifts feel special and unique.
Have a wonnnnderful day!
· ´¨¨)) -:¦:- -:¦:-
¸.·´ .·´¨¨)) Live with integrity.... -:¦:-
((¸¸.·´ ..·´ Create with passion!
-:¦:- ((¸¸.·´* -:¦:- NikkiNix