So I've been thinking about paper storage, and how I can recapture my 4x2 expedit shelf from IKEA so it can hold miscellaneous stuff in boxes but more importantly, my 12x12 albums. Here are some paper solutions that caught my interest.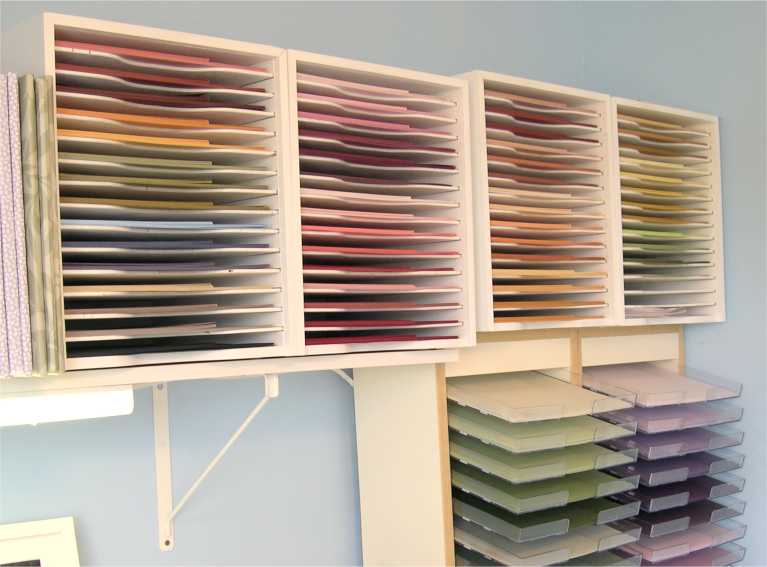 Pretty, right...
So my plan is to use a combination of these and build-in open paper storage right alongside my 30x30 upper cabinets, so the interior will be 12.12x11.75 so the edge of the paper hangs over the edge so my fingers can grab it.
Stay tuned....
Have a wonnnnderful day!
· ´¨¨)) -:¦:- -:¦:-
¸.·´ .·´¨¨)) Live with integrity.... -:¦:-
((¸¸.·´ ..·´ Create with passion!
-:¦:- ((¸¸.·´* -:¦:- NikkiNix